OUR SERVICES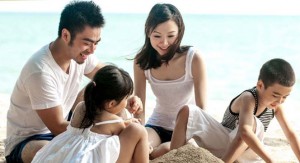 1) Deployment of New FDW
Deployment of New FDW from Indonesia and Philippines and these 3 countries are approved source from MOM for FDW deployment.
2) Deployment of Transfer FDW
Personally interview of Indonesia, Philippines and Myanmar at any of our branches located through out Singapore. Processing of Work Permit can be as fast as 3 working days.
3) Direct Hire of FDW
Direct application via Nation without FDW paying for additional loan, Processing In Singapore and country of origin will be handled by our experienced staff.
4) Employer's Orientation Programme (EOP)
The Employers' Orientation Programme (EOP) is a three-hour programme that provides employers with information on employing a Foreign Domestic Worker (FDW). Those who are employing FDWs for the first time must attend the EOP before submitting the FDW's Work Permit (WP) application. Nation Employment is the appointed training centre by Ministry of Manpower to conduct EOP.
5) FDW HouseHold Competency On-Site Training Program
Our trainers will go to your home to conduct on-site training for your FDWs. We will customise the training to suit your preferences.
6) Settling-In-Programme (SIP)
Effective from 1st May 2012, all first-time FDWs are required to attend the SIP before starting work with their employers and within the first three days of their arrival. Nation will ensure the registrations of FDW for the SIP within time frame given.
7) Liaison with Embassies
Arrangement for passport renewal and Home Leave documentations for Indonesia and Philippines FDW return home to their country of origin for holidays during the employment in Singapore.
8) Medical Check-up
FDW is required to go for medical check-up upon arrival to Singapore and every 6th monthly to screen for infectious diseases and pregnancies. The medical will be performed by registered Singapore doctor. The employer will bear any medical expenses incurred by the FDW in the course of the medical.
9) Comprehensive Insurance Coverage
Nation will assists in purchasing the minimum insurance coverage of $10k required by MOM for FDW Accidental and Permanent Disability. Employer can upgrade the comprehensive insurance coverage at a reasonable rate because it is employer responsibility to undertake the costs of her medical treatment during her employment in Singapore.
10) Waiver of Security Bond
This Reimbursement of indemnity policy will reimburse employer $5k security bond if the bond is to be forfeited by MOM if the FDW runaway with NO Excess. This policy will includes extra coverage such as accidental death benefit for employer, building coverage against fire, worldwide purchase protection benefit and loss or damage to frozen food due to breakdown of refrigerator.
11) Application of Work Permits
Application of WP via WP online or Manual application via Singpost.
12) Renewal of Work Permit
A Work Permit renewal notice will be sent two months before the WP of FDW expires. The WP for FDW can be renewed within 30 days before it expires via WP online. The collection of the new WP card and purchased of $5000 security bond and General Insurance required by MOM via Nation.
13) Cancellation of Work Permit
The cancellation of WP is needed when the FDW is terminated within the WP validity period or the WP expires via WP online.
14) Booking of Return Passages
Booking of air tickets to all parts of Indonesia and Philippines at all times for FDW at competitive prices.