ABOUT US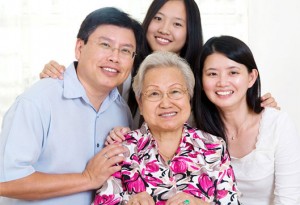 Our Vision
To provide our customers with well- trained foreign domestic workers followed by excellent after- sales services.
Our Mission
Provide job opportunities for foreign domestic workers who desire to enrich their lives and those of their families.
Our Motto / Belief
Improve our personalized services constantly by seeking valuable feedback from our customers.
Faith Employment Agency is an accredited, full-service employment agency focusing on sourcing for quality foreign domestic workers. A Singapore registered agency with license No. 89C3554. We are also known as one of the pioneer agency in recruitment of local & foreign workers in Singapore since 1989. With a clean record for the past 22 years, our reputation has been strongly built. We are also a one stop manpower solution agency offering solutions for all your manpower requirements to all industries besides our own locals, our candidates also come from countries like Philippines, Indonesia, Malaysia, India, China, Myanmar, etc.
Engaged in the manpower recruitment and placement in Singapore, we specialized in human resource and providing manpower solutions to local companies and organizations. We provide: Professionals, Skilled, semi-Skilled, Unskilled, Security, Hotel staff, General labour as well as Domestic helpers. We will provide you with manpower solutions at the shortest possible time. We will assure you of our best, reliable and prompt service at all times.
But enough about us. We would like to hear YOU out.
Faith Employment Agency is here to assist our customers in any way we can because we understand too. We are always looking forward to helping and providing solutions to your needs and requirements. And the least we could do is to provide you with advices. Contact Us Today!